What Are Inlays & Onlays?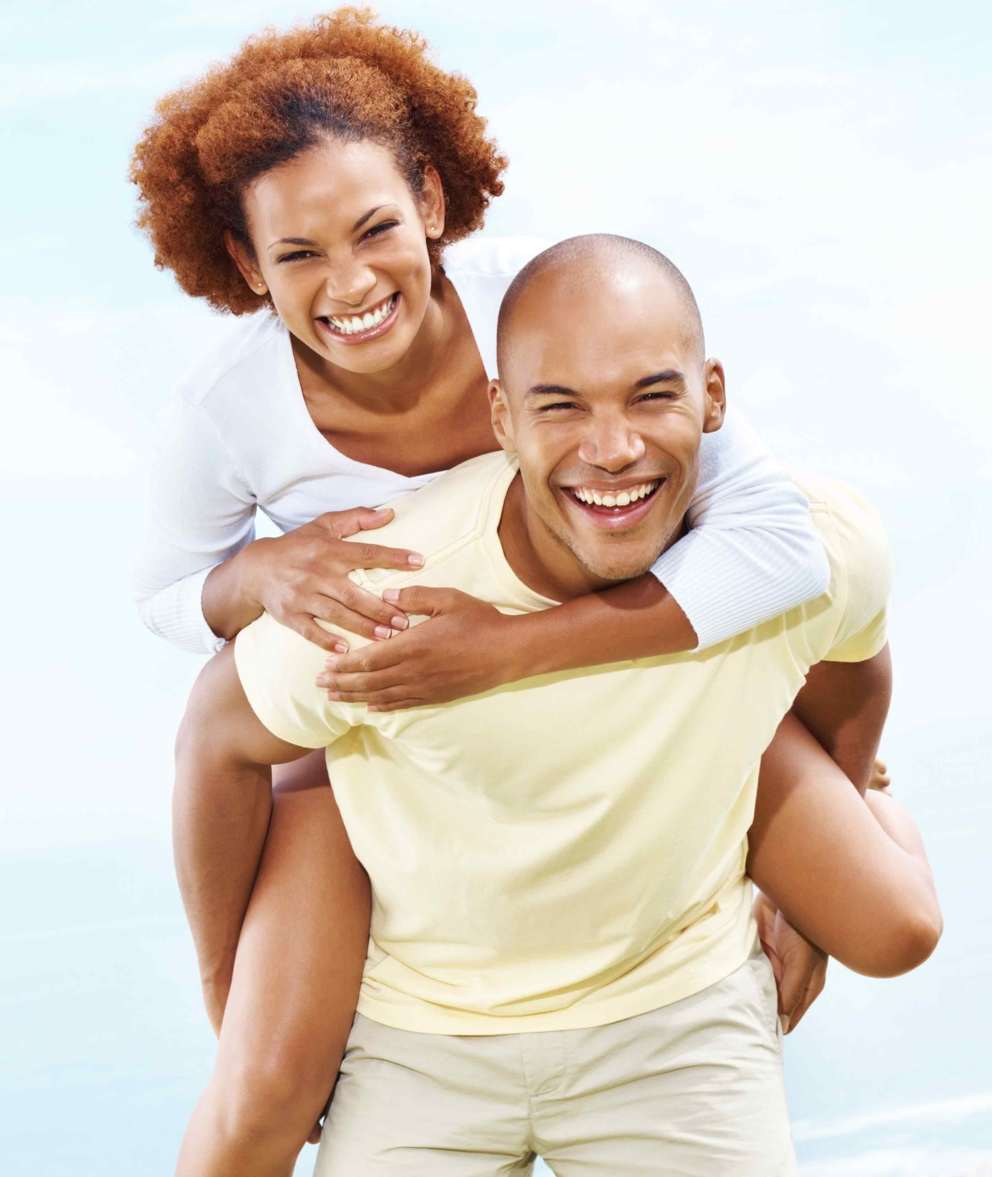 Inlays and onlays are both restorations that are used to repair a damaged tooth (usually a back tooth / molar) and are used as durable and attractive alternatives to standard fillings and crowns. Inlays and onlays are similar restorations but cover different sections of a tooth. They are one-piece, custom-fitted dental restorations that are fabricated from high-strength material to be able to withstand everyday use such as biting and chewing. When properly cared for, these dental restorations can last for decades.
If you are currently experiencing failing restorations, an inlay or onlay may be a better alternative. We would love for you to call our office at 305.531.0063 or request an appointment through our website to come in and have us take a look at your current situation.
You can think of a dental inlay or onlay as being midway between a filling and a crown. Inlays or onlays are used when not enough tooth structure remains to support a filling, but the tooth is not so severely damaged that it needs a crown.
An inlay is similar to a filling, but it lies within the cusps (bumps) on the chewing surface of your tooth. An onlay is more extensive than an inlay and covers one or more cusps.
Inlays or onlays can be made of gold, composite resin (plastic) or ceramics. They can last for decades. However, how long they last depends on the material used, the teeth involved, the forces of chewing and how well the patient maintains them with good oral hygiene and regular visits to a dentist.
Inlay & Onlay Instructions
HOW LONG WILL I BE NUMB?
Your lips, teeth cheek and/or tongue may be numb for several hours after the procedure. To avoid injury, you should avoid any chewing and hot beverages until the numbness has completely worn off. It is very easy to bite or burn your tongue, cheek or lip while you are numb.
IS IT NORMAL FOR MY GUMS OR JAW TO BE SORE?
Irritation to the gum tissue can occur from dental work. Rinsing your mouth 2-3 times per day with tsp of warm saltwater can help to alleviate discomfort. Injection site can be sore for several days after your appointment. Over the counter pain medications work well to alleviate the tenderness.
MY BITE FEELS OFF, IS THIS NORMAL?
If your bite feels uneven, please call our office so we can make a quick adjustment to the temporary or final restoration. Do not assume your bite will get better after time. The tooth may become irritated and a toothache may occur, if this is not done. It may also cause an increase in temperature sensibility with the tooth.
IS IT NORMAL FOR MY TOOTH TO BE SENSITIVE?
It is normal to experience some sensitivity to heat, cold, sweets and pressure after your appointment. It is common for this sensitivity to last several months after treatment. Usually, deeper cavities will be more sensitive. Again, make sure that your bite feels even.
WHAT FOODS SHOULD I AVOID WITH THE TEMPORARY?
Avoid eating chewy and sticky foods, such as gum, taffy, licorine, etc. Also, try not to eat hard foods directly on the temporary as it may fracture. It is best, if possible to chew on the opposite side from the tooth that was worked on to avoid dislodging the temporary.
WHY DO I NEED TO TEMPORARY TO STAY ON?
While the custom restoration is been made, temporaries serve to product the teeth and to help minimize temperature sensitivity. In addition, they help to prevent movement of the adjacent and opposing teeth so that the final crown will fit properly.
WHAT SHOULD I DO IF MY TEMPORARY COMES OFF?
Occasionally, a temporary crown may come off or fracture. Call us if this accurs and bring your temporary to the office so that we may re-cement or repair it. If the temporary comes off during off hours or if you are out-of-town, you can purchase re-cementing products from the drug store and attempt to do it yourself by following the instructions.
CAN I BRUSH & FLOSS AROUND MY TEMPORARY?
You may brush your teeth and temporary crown as usual using soft toothbrush. Floss your temporary crown carefully. DO NOT pull up on the floss as this may dislodge or loosen the temporary. Instead, Pull the floss out from the side of the temporary. If a temporary bridge was placed, use a floss threaded to clean underneath the bridge and pull the floss out through the side or front of the temporary.
We Offer Same-Day Inlays & Onlays
Our office is unique and we are happy to provide our patients with single-visit inlays and onlays because of our amazing CEREC machine. Usually inlays and onlays require us taking a dental impression of your teeth and sending it to a lab to have your final restoration custom fabricated by highly skilled technicians. The CEREC machine allows the entire process to be done in-house and without us having to take a messy impression. Using CEREC, we will scan your mouth, design a restoration on a computer and finally have our in-house milling machine fabricate the restoration right in front of you.
If you would like to learn more about our same-day dentistry procedures, call us anytime at 305.531.0063 or request an appointment to come in a experience the benefits of receiving a dental restoration in one day.
Are Inlays & Onlays Covered By My Insurance?
Every dental insurance provider treats inlays or onlays differently but generally your dental insurance may cover a portion of an inlay or onlay restoration. Call us at 305.531.0063 and let us know who your dental insurance provider is and we will happily find out just how much they will cover if you need a dental inlay or onlay. We can even submit a pre-treatment estimate for you so make sure you request an appointment and come in to see us.
How Much Are Inlays & Onlays?
The final cost of a dental inlay or onlay can depend on many factors. Generally, the larger the restoration, the more costly things can get but inlays and onlays are an affordable restoration that will last a very long time. In situations where a less expensive restoration is used where an inlay or onlay was preferred the non-preferred restoration will usually fail and either have to be re-done and can even cause more damage than it originally created leading to an even more expensive future restoration. It is very important to not let the costs of any dental restoration get in the way of the total benefits they can offer.
Because everyone's condition is unique, we prefer you to request an appointment with our office and come in so we can check things out.
A Beautiful Smile Is Waiting For You
Our office provides smile makeovers to achieve the beautiful, natural look you seek. We can reshape your natural teeth to make them straighter or more youthful in appeal. Our offices is easily accessible and makes it convenient to those living near Miami Beach to get the care they deserve.
Make an Appointment
Call Us Today
305.531.0063