Learn More About Us
We absolutely love providing cosmetic dentistry for our patients and changing people's lives! We have seen quite a few patients over the years become more self-confident, more radiant and more willing to show off their smile in social situations having fixed chipped teeth or having closed spaces with veneers. Also, bleaching has given many patients the opportunity to have a whiter, brighter smile.

If you have any questions about how you can have a healthy, attractive smile like many of our other patients, please contact us today.
The tour of our office begins in the reception area where you will be greeted by our friendly front office staff, who will assist you with your appointment paperwork. Our operatory rooms are equipped with state-of-the-art dental technology and are cleaned and sterilized after each patient. Once seated, we invite you to sit back and relax.
Dr. Eduardo Ubieta
Dr. Ubieta began his first dental education in Havana, Cuba. He relocated to Miami, FL, were he assisted several education courses before attending Nova Southeastern University (NSU) School of Dentistry. He completed his residency program in Advanced Education in General Dentistry (AEGD), earning his Doctorate in Dental Medicine in the US and was honored with the Memorial Award Dr. Leonard M. Sakrais for Excellence in General Dentistry in 2012. His passion for dentistry led him to earn his fellowship in the ICOI and IDIA. Dr. Ubieta has attended numerous courses in the endodontic, cosmetic, and implant Dentistry. In 2013 Dr. Ubieta founded Sunset Family and Cosmetic Dentistry. LLC and in 2014 Ceramic Precision Dental Lab. Today he is one of the leading dentists providing the highest quality dental service in the Miami/Kendall area. Dr. Ubieta focuses on building long term relationships and providing quality care for the whole family in a happy, relaxed, and professional environment. Dr. Ubieta greatest pride is his family. His wife and 2 loving daughters are the core of his life and professional success.
Dr. Ubieta is proud to announce that in 2016 he was awarded Diplomate status by the International Congress of Oral Implantologists (ICOI) and 1ST Place for Best Presentation titled: "Keeping Gingiva Architecture During Immediate Placement".
Education:
DMD from University of Havana, School of Dentistry; Havana -Cuba, 2002-2007
Certificated in Advanced Education in General Dentistry 1 at NSU; Florida USA, 2011-2012
Certificated in Advanced Education in General Dentistry 2 at NSU; Florida USA, 2012-2013
Implant Fellowship of International Dental Implant Association, Florida USA, 2014
Implant Fellowship of International Congress of Oral Implantology, Florida USA, 2015
Implant Diplomate of International Congress of Oral Implantology, Florida USA, 2016
Professional Experience:
2007-2009 Worked as a General Dentist in Caracas, Venezuela
2011-2013 Resident in Advanced Education in General Dentistry 1 and 2 at NSU, Florida USA
2013 Present: Private Practice at Miami, FL
Community Service:
NSU Community Service at Bell Glade, Florida (2012)
NSU Community Service Rotation at Lake Wales Dental Clinic (May, 2012)
NSU Jamaica Medical Mission Trip as NSU Faculty Member (June, 2012)
NSU Healing the Children's Medical Team to Managua, Nicaragua (November, 2012)
Dr. Ubieta believes in giving back and is involved in performing mission community work in other countries.
Professional Associations:

American Dental Association
Academy of General Dentistry
Academy of Osseointegration
American Academy of Cosmetic Dentistry
International Congress of Oral Implantology and the International Dental Implant Association
Leading Physicians of the World
Honorary Awards:
NSU - Dr. Leonard M. Sakrais Memorial Award for Excellence in General Dentistry - 2012
Special Care Annual Meeting 2013 -1st Honor in poster presentation
Selected for the 2015 publication of the Leading Physician of the World
Scientific Event / Continuing Education:
Fifth International Congress of Stomatology (2005)
Special Care Annual Meeting 2013
Academy of Osseointegration Annual Meeting 2013, 2014, 2015
International Congress of Oral Implantology Annual Meeting 2015
Other Language:
Spanish
Dr. Pavel Ivanov
Throughout his professional career, Dr. Pavel Ivanov has created almost 2,000 beautiful new smiles for patients from age 7 to 67 throughout North and South Florida. His patients refer to him as the to go orthodontist. He is striving to provide patients with a beautiful, healthy smile and the self-confidence needed to pursue their dreams. To me, it has always been, and will always be, about quality, he says.
Dr. Pavel Ivanov?s dedication to academic excellence translates to faster treatment times for his patients, more individually customized treatment plans that solve his patients concerns, and better end results for his patients. Striving for higher academic excellence, he has graduated #1 from 132 dentists in his dental class, a status that less than 1% of all practicing orthodontist obtain in their careers. To provide more predictable results and better care for his patient?s interested in straighter teeth, reducing embarrassment, or improving confidence, Dr. Ivanov completed specialized training in Orthodontics for additional two and a half years after his dental degree.
Dr. Ivanov lives in Fort Lauderdale FL. When he's not helping people smile, Dr. Ivanov enjoys spending time with family, golfing, biking, kayaking, traveling, and learning how to improve quality of care for his patients.
Professional Associations:

American Dental Association
American Association of Orthodontists
Southern Association of Orthodontists
Florida Association of Orthodontists
South Florida Academy of Orthodontics
Dr. Jinelle Andujar
Dr. Andujar has a Masters in Biomedical science from Barry University. She completed her dental education at Rutgers School Dental Medicine ( Formeny UMDNJ) in 2014. She then finished her General Practice residency at Hackensack University Medical Center.
Dr. Andujar has practiced in New Jersey before relocating to south Florida. Her greatest priority is providing quality dentistry to all of her patients and treating each one as they we part of her family. Dr Andujar is continuously taking education credits to keep herself up to date with new technology and providing better care to her patients.
Dr. Andujar looks forward to meeting you and providing your family the best of dental care in a warm environment.
Roxy Perez
Treatment Plan Coordinator
Roxy has worked very hard with us to make our clients experience an unforgettable one. She is a great asset to our team and is an achiever as well. Her success has come greatly from being a team player and self motivating. Roxy enjoys spending time with her family especially with her two beautiful boys Emanuel and Samuel. Roxy and our team believe that success first starts with a smile. Hers is the first smile you will see in our office, her favorite quote is "In life we don?t always get to choose the challenging trials and tribulations that come to us. However, we do have a choice of how we respond."
Marisol Tirado
RDH
Marisol has been a registered hygienist in our practice for over 10 years. She has passion for dentistry and loves working with her patients. Marisol wants to make your visits comfortable and efficient while listening to your personal needs. Off work, she enjoys spending time with her husband and two children.
Alexandra Acosta
RDA
Alexandra is here to help and direct you to the best dental treatment possible. She sees her job with passion and loves coordinating treatment plans and chairside assisting. Currently she is attending college to become a Dental Hygienist and follows her dental family tradition. She has been working in this field for 8 years. When she is not at work she enjoys spending time with her son Andrew and practicing yoga.
Isvietta Robaina
RDA
Isvy has been an assistant with us for over three years. Building patient relationship has been what she enjoys most in the dental field. Outside the office she enjoys spending time with her husband and friends.
Valeria Panne-Mora
Treatment Plan Coordinator
Valeria enjoys giving customers the service they deserve. Valeria has over 12 years of customer service experience and also participates in helping in the community locally and international. She enjoy doing mission trips and sharing the love and care that every human being deserves .In her off time she enjoys quality time with her husband and two beautiful Children Ashley and Nick. One of Valeria's main focus in everything she does is bring the spirit of excellence in everything she works on. Her favorite quote by Dr. Myles Munroe is "The greatest tragedy in life is not death but life without a purpose."
Laura
Dental Assistant/Lab Technician
Laura is very passionate in dentistry and enjoys making our patient feel right at home. She graduated as a dental lab technician and she continues attending to Miami Dade College. She has worked in the dentistry field for the last two years and we are glad to have her on our team.
Silvia
Dental Assistant
Bio coming soon.
Stavros
Registered Dental Hygienist
Dedication, compassion, and ambition; these are the qualities that describe me, Stavros Valtetsiotis, a graduate from Miami Dade College. I was born and raised in Miami, Florida but my family was born and raised in Athens, Greece. Ever since I graduated high school, I was driven to seek a profession that would encompass an interaction with patients as well as an involvement in their health. I was fortunate enough to have my parents support me through this journey and through them; I learned what can be achieved with determination and self-reliance. I graduated with one goal in mind. That goal was to work in a profession that would allow me to be an instrument by which I imparted the knowledge of good oral health habits to others. By becoming a dental hygienist, I am privileged to have that interconnection with my patients where I can influence their daily lifestyles and guide them in achieving optimal health.
Overall, I believe that my unique skill set and experience has allowed me to excel in the workplace. I look forward to provide patients with outstanding treatment, develop excellent preventative care treatment plans, and create a repeat patient pool that considers me as trustworthy as family.
We understand that your smile is as important to you as it is to us. In an effort to help our patients reach their dental needs both physically and financially, we will assist you in reaching a comfortable financial solution that will fit your situation and financial budget.

We offer a convenient payment/financing option:
CareCredit - CareCredit is a financing company that will finance your dental service(s). Usually they offer 18-months of interest-free payments and many different payment options are available with CareCredit. If you are thinking about using CareCredit, we will go over your options during your first visit.
Click here to apply for CareCredit Financing.

Take charge of your dental health! We will be happy to answer any questions or concerns regarding your treatment and insurance coverage.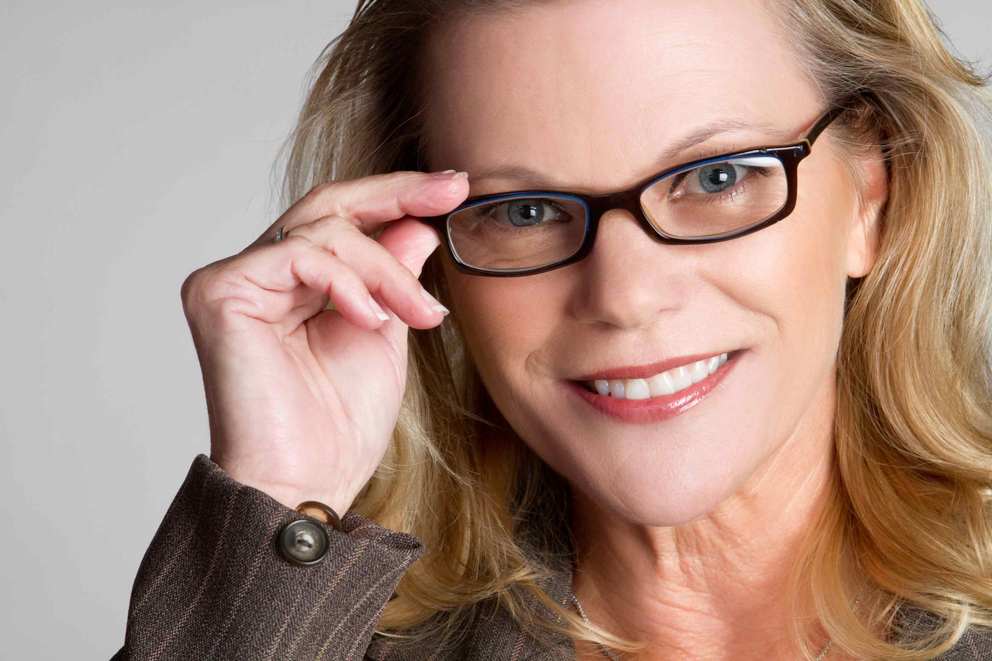 We accept most insurance plans including:


Aetna PPO/ DHMO
Ameritas PPO
BCBS
Cigna PPO/DHMO
Compdent
Delta Delta Care PPO /DHMO
Dentemax PPO
FCL
Fortis
Guardian
Humana
Managed Dental Guard
Metlife
OHS DHMO
Principal PPO
Safeguard DHMO
Solstice DHMO
United Concordia PPO
United Health Care PPO/DHMO